How to View Online Ration Card ?
To view ration card online,
Search your name and ration card number online.
You can easily know how many BPL\APL cards are there in your district and taluka and where.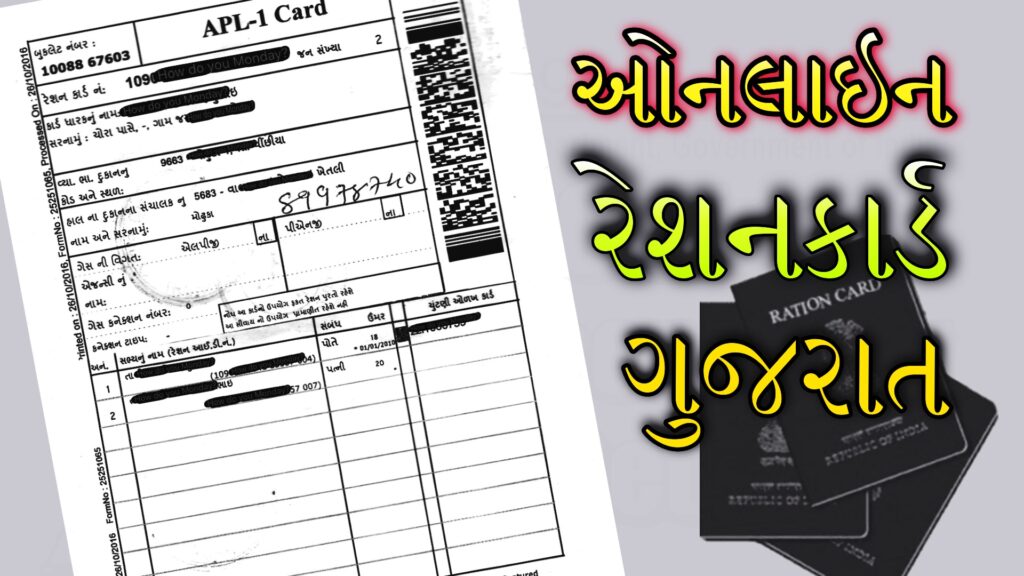 Click Here
Select your district, taluka and village.
Then click on the APL\BPL number to see the list of ration cards of the whole village.
It will show the name of our family member, next to whose name a number will appear in blue color, by clicking on which you can also see that family name.
Online application of new ration card in Gujarat
Ration card application to generate ration card online
Application Procedure for New Ration Card:
You will need to click "Apply Online" button to fill the form online or "Download Form" button to fill the form offline.
• This service is available in Gujarat
Fill online or offline details with your general details and service specific information like business details, family details etc.
If any of your data is wrongly or misleadingly entered in the online form then the Head of Department will be forced to cancel your form.
If your application is a change, submit it within 37 days. If the applicant fails to submit the application within 37 days, it will be disposed of. Application fee will not be refunded.
ગુજરાતમાં નવા રેશનકાર્ડ માટે DIGITAL GUJARAT વેબસાઇટ પર ઓનલાઈન અરજી કરો.
Apply online for new ration card.
Online Ration Card Application Process:
Open the Digital Gujarat Portal www.digitalgujarat.gov.in website
To generate online ration card,
online ration card,
Ration Card Online, Online Ration Card Form,
Online Ration Card List,
રેશનકાર્ડમાં નામ ઉમેરવા ઓનલાઇન,
રેશનકાર્ડ અલગ કરવા માટે ઓનલાઇન,